Home
Corporate Profile
We participated in the 100th anniversary of the establishment of Kansai Paint in Japan
CORPORATE PROFILE

公司簡介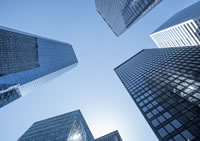 Job References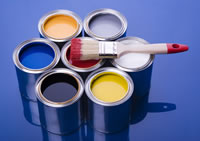 Products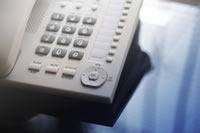 Contact UsHong Kong Kansai Paint Co., Ltd.
We participated in the 100th anniversary of the establishment of Kansai Paint in Japan.
関西ペイントの設立100周年イベントに参加して来ました。
Click to read in English ↓
関西ペイントは1918年の創立から100年を迎え、グローバルに事業を行う企業へ成長しました。

100周年イベントに私たちも日本に招待され先週参加して来ました。

マンチェスターユナイテッドのレジェンドである、パク・チソン氏もこのイベントに参加され記念すべきイベントが盛大に執り行われました。

このおめでたい年に香港関西ペイントが設立します。これからの100年をグループ一丸となって果敢にチャレンジして参ります。

▼ 関西ペイント×マンチェスター・ユナイテッドコラボレーション動画


▼ いつも、どこかで、誰かのために Anytime Anywhere For anyone



関連リンク                                                 
• 過去の特集


---
Kansai Paint has reached 100 years since its foundation in 1918 and has grown into a company that operates businesses globally.
We were invited to the 100th anniversary event in Japan last week.
Mr. Park Ji-sung, Manchester United's legend, also participated in this memorable event, which was held grandly.
Hong Kong Kansai Paint was launched in this celebratory year. We will challenge ourselves as a group together for the next 100 years.
▼ Kansai Paint President, Mr. Ishino, makes an opening speech at the ceremony to commemorate our corporate centennial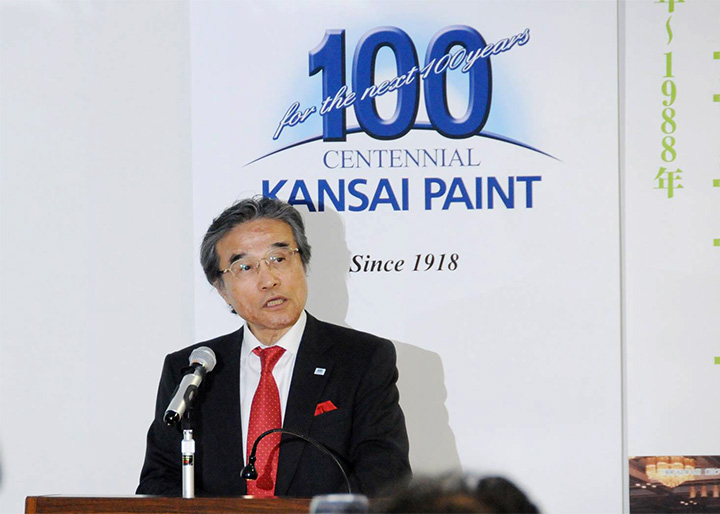 ▼ At the press conference, Mr. Ishino shares with us the history of Kansai Paint,
going through our major achievements decade by decade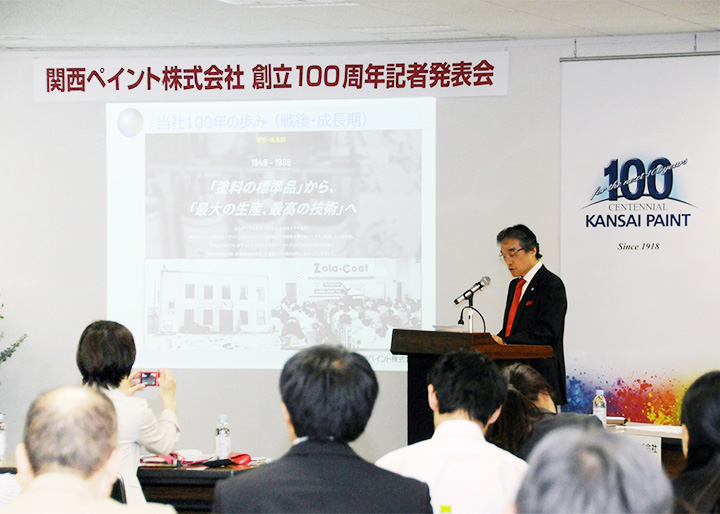 ▼ A framed Manchester United football jersey with Kansai Paint 100
printed on - a valuable anniversary memento!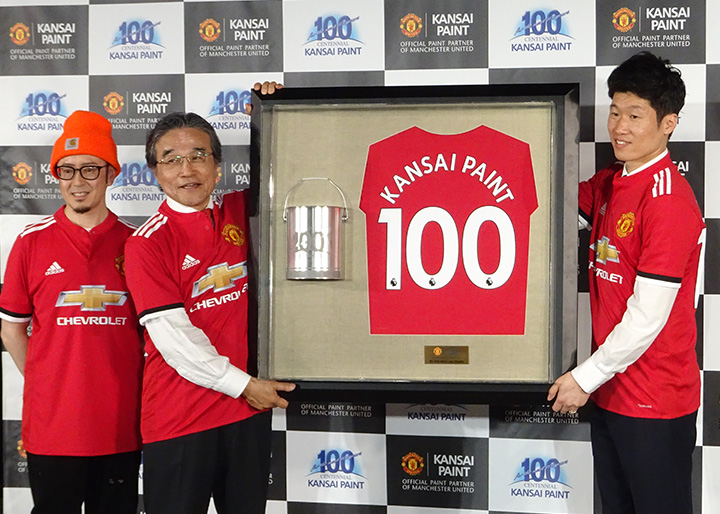 ▼ Each guest and all top management representatives from the
subsidiaries would receive a
personalized Manchester United football jersey with their names respectively printed on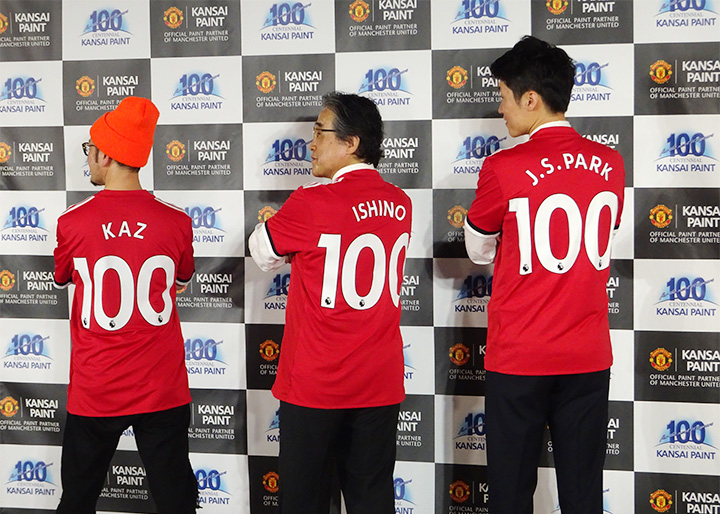 ▼ Mr. Kaz Oomori (left) is one of about 30 Disney-certified graphic artists ever in the world.
Featuring first-team players Marcus Rashford, David De Gea, and Romelu Lukaku,
combined with Mr. Kaz' special animation becomes the work of genius!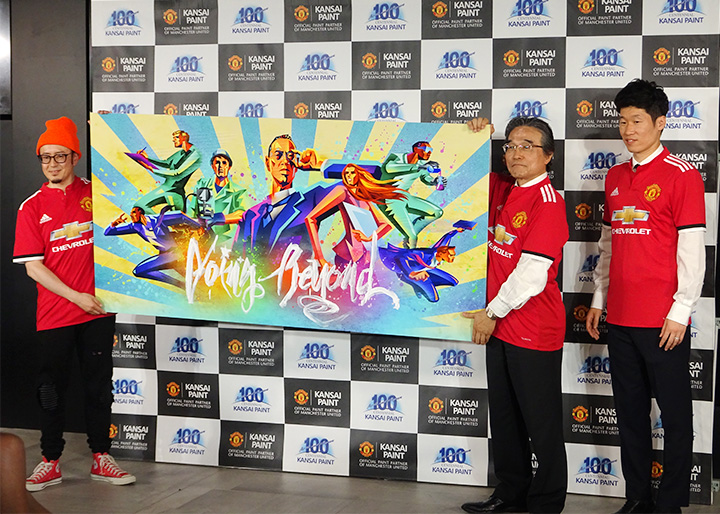 ▼ Group photo of Mr. Park Ji Sung and Hong Kong Kansai Paint representatives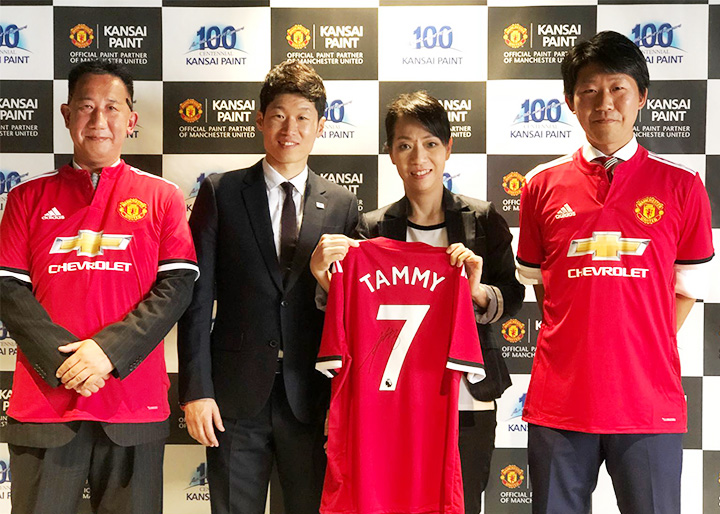 ▼ Kansai Paint has set up a product exhibition booth at Tokyu Hands in Shinjuku, Tokyo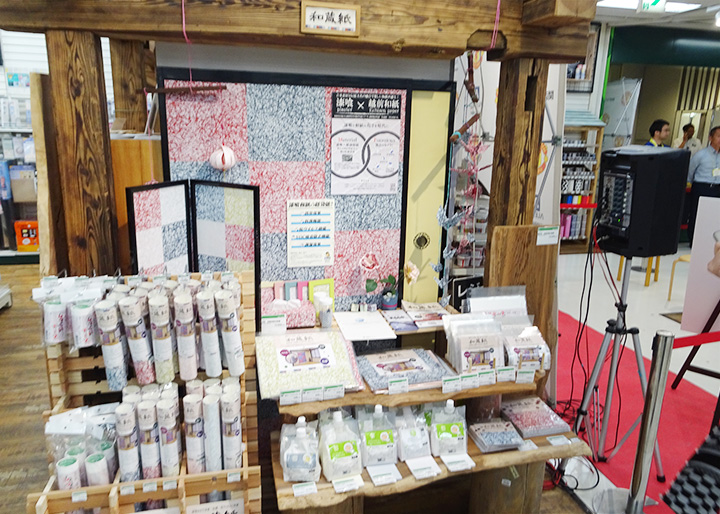 ▼ As part of the 100th anniversary celebration, a meet-and-greet session was also held for the customers at Tokyu Hands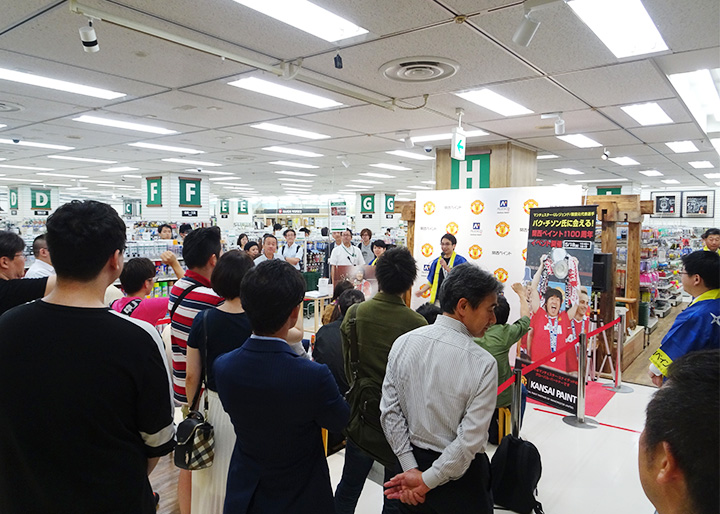 ▼ Mr. Park Ji Sung says hello to the customers in the store!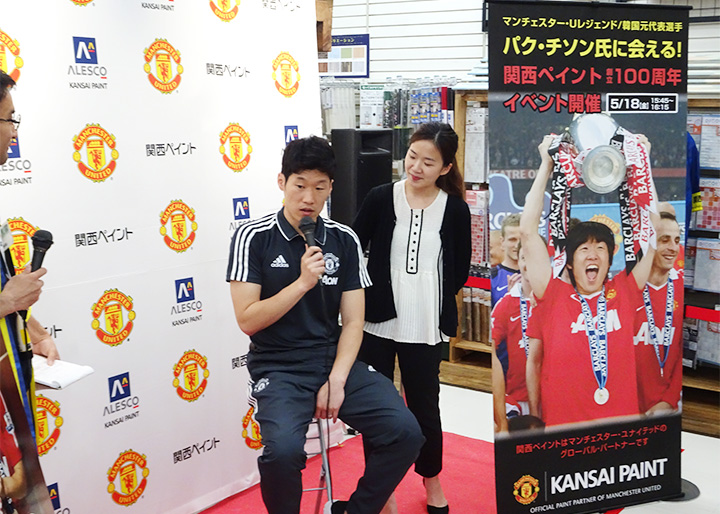 Related Links                                                 
•Topic Archives