CORPORATE PROFILE

公司簡介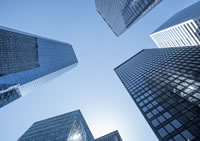 Job References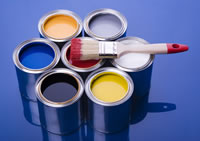 Products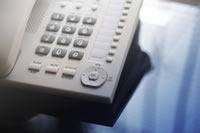 Contact UsHong Kong Kansai Paint Co., Ltd.
Introduction of our warehouse

| | | | | |
| --- | --- | --- | --- | --- |
| 2021.10.20 | Facebook | Instagram | Topic Archives | Japanese |

Today's topic is a bit unique to introduce our warehouse. It located inside of large-scale industrial building and we have occupied 12,000sqf unit in there.

▼ Before and After photos showing how different our warehouse was after the arrival of the shipment
(Before)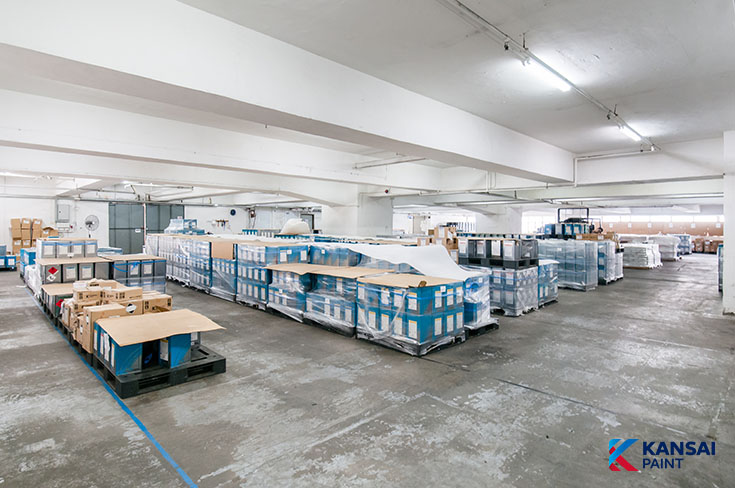 (After)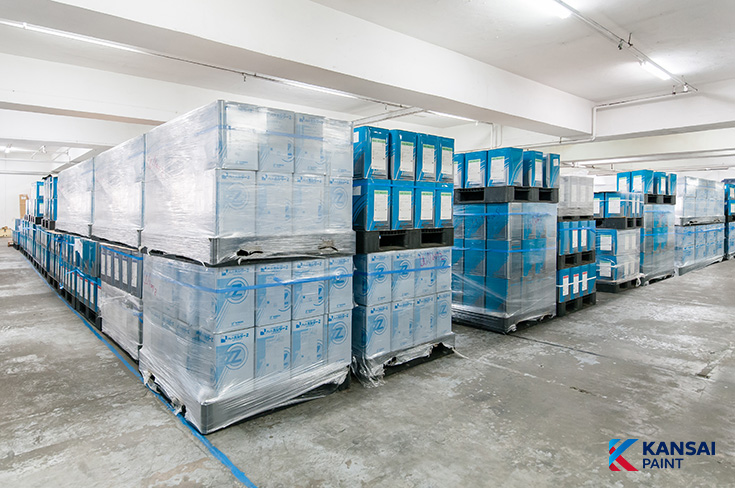 It has 4 lifts with broad loading bay to settle down bulky loading of goods. Since we are on-duty on Saturday and concentrate to matching color in its facility. It contributes to improvement of our customer services.

▼ Due to large quantity order, lots of goods are received at our warehouse now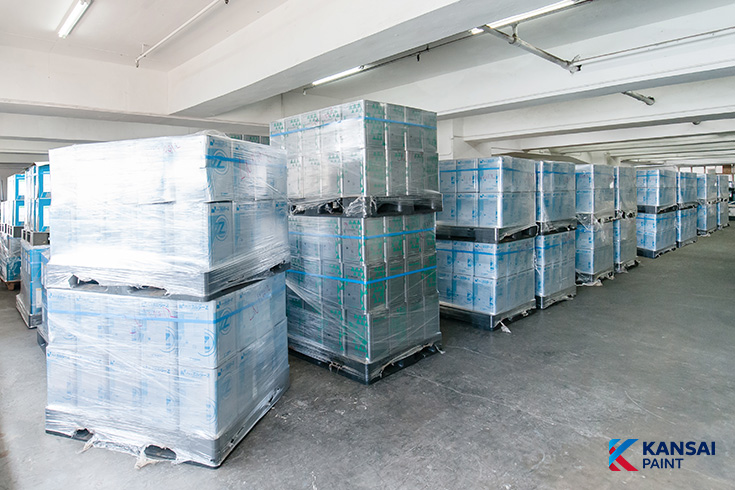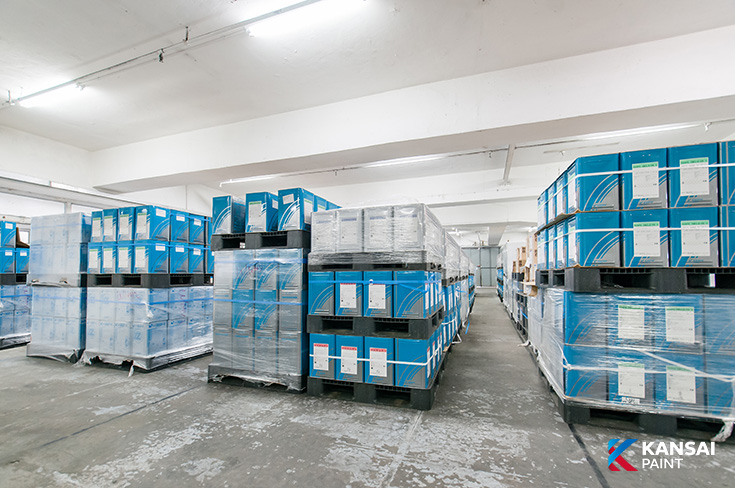 ▼ The orders which will be delivered today. After the goods receiving to warehouse, they will be loaded for distribution soon.



▼ There are large car park and 4 cargo lifts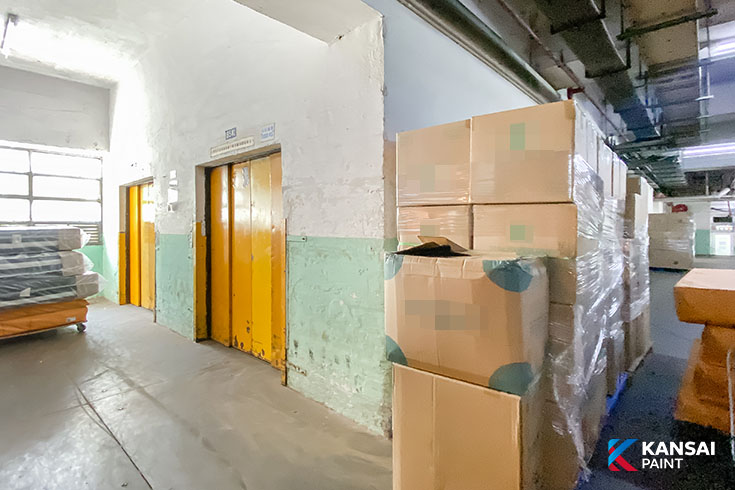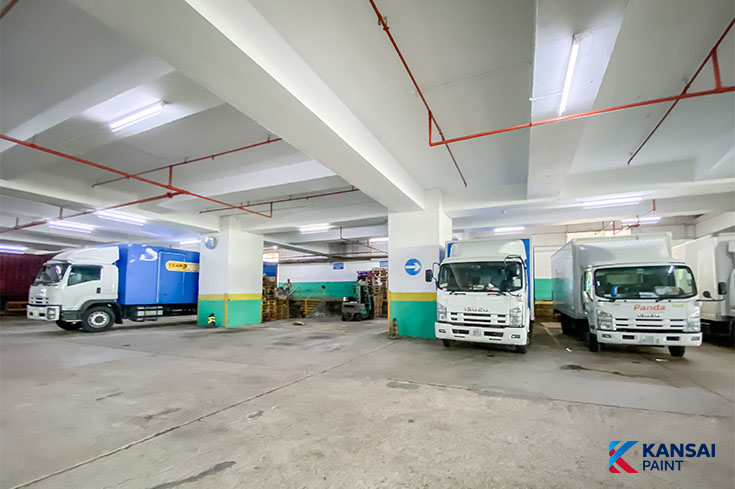 我々の倉庫をお見せします
---
今回はちょっと趣向を変えて、我々の倉庫をご紹介します。

交通の便のよい大型工業ビルに12,000sqfの広さを誇っておりますが、絶えず材料の出入りがあるため、24ft ローリーが入れて、エレベーターが4基備えられた使い勝手の良い倉庫を契約しています。

現在、爆発的な材料の注文があるためこれでも狭いくらいですが、とても役に立っている倉庫であることに間違いはありません。

当然ながら調色設備も整えており、毎週土曜日は工事管理も調色を手伝ってお客様へのサービス向上に努めています。